PREVIOUS PROJECTS
Rick Chapman is a preeminent photographer in the world of professional athlete portraiture. Below you will find four galleries of his more prominent collections: the ESPY Collection, Muhammad Ali, the NBA Finals, and USA Mens Soccer.
THE espy collection ~ SMithsonian NAtional PortrAIt Gallery
"Select 40 ESPN-ESPY winners from the past decade, unquestionably some the greatest athletes of our time, take them off the field and out of uniform, and reveal the men and women at the core of the legends". That was the goal of photographer Rick Chapman, whether he was having lunch with Muhammad Ali at his home in southern Michigan, strolling with Sammy Sosa at Wrigley Field, capturing Cal Ripken Jr. moments before his final game on Oct 6, 2001 or hanging with Shaq in Hollywood before the NBA Finals. Between 2001 and 2006, ESPN commissioned Chapman to take his fine art approach to making portraits of this select group of celebrity athletes. Created in a very limited edition, the prints of these portraits were auctioned to raise significant funds for the V Foundation for Cancer Research and were placed in important museum and private collections all over the USA. In 2013 the Smithsonian National Portrait Gallery acquired an entire portfolio of 40 prints, signed by the athletes and the artist, for the museum's permanent collection.
US EMBASSY ~ MUHAMMAD ALI
A select group of Rick Chapman's intimate portraits of Muhammad Ali currently hang in the US embassy in Ankara, Turkey. The portraits were selected as a part the US Art in Embassies program, which highlights American artists' work in the US embassies through out the world.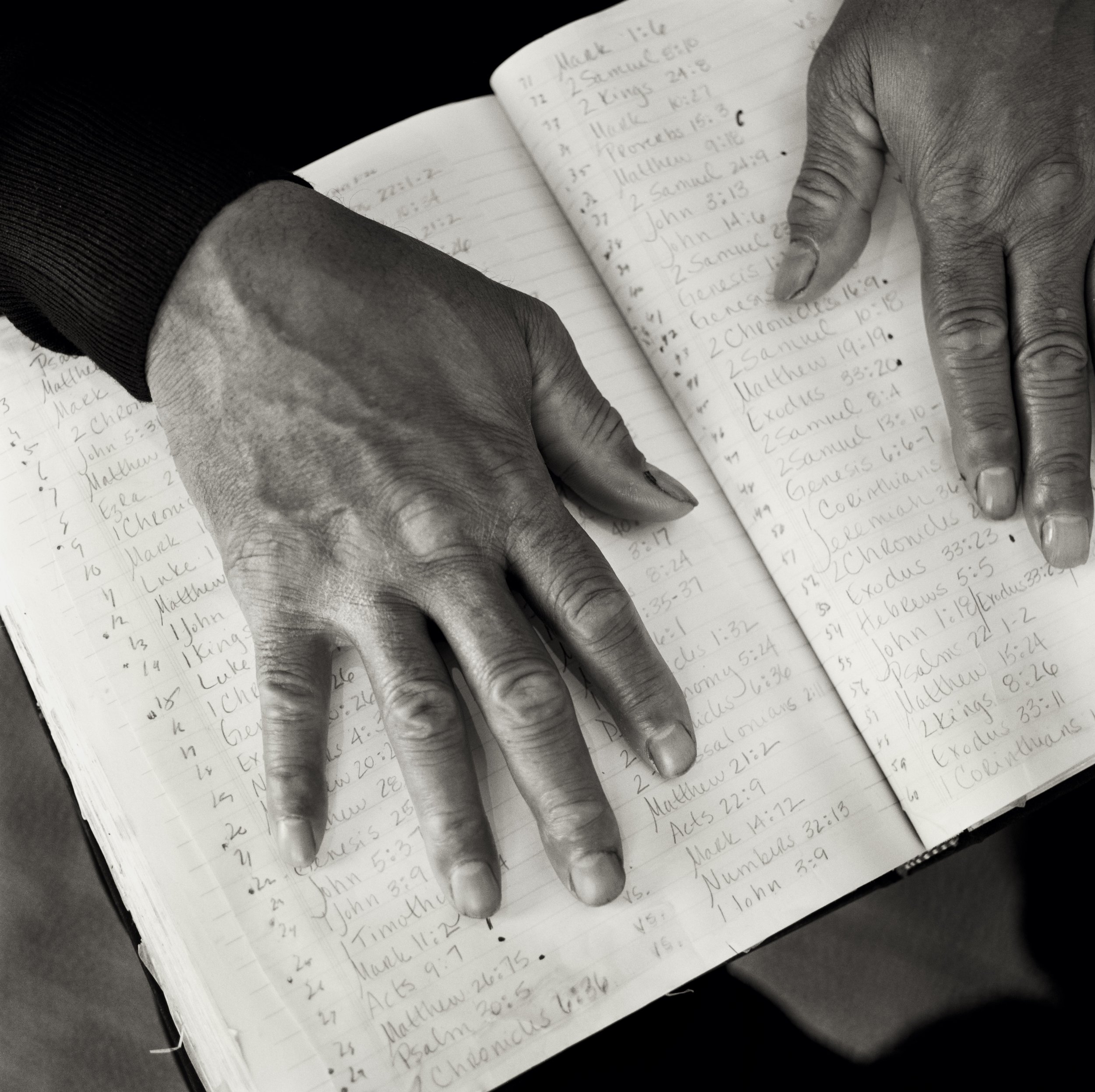 For many years, just before the start of the NBA Finals series, Rick Chapman collaborated with ESPN to do interviews and portraits of the opposing teams' starting players engaging with the Larry O'Brien NBA trophy. During the photo shoots and interviews, players were encouraged to express their emotions regarding the opportunity to compete for the cherished championship trophy. The stills and videos were turned into short stylized vignettes, which aired throughout the televised NBA Finals games in 2008, '09, '10, '12, '13, &'14.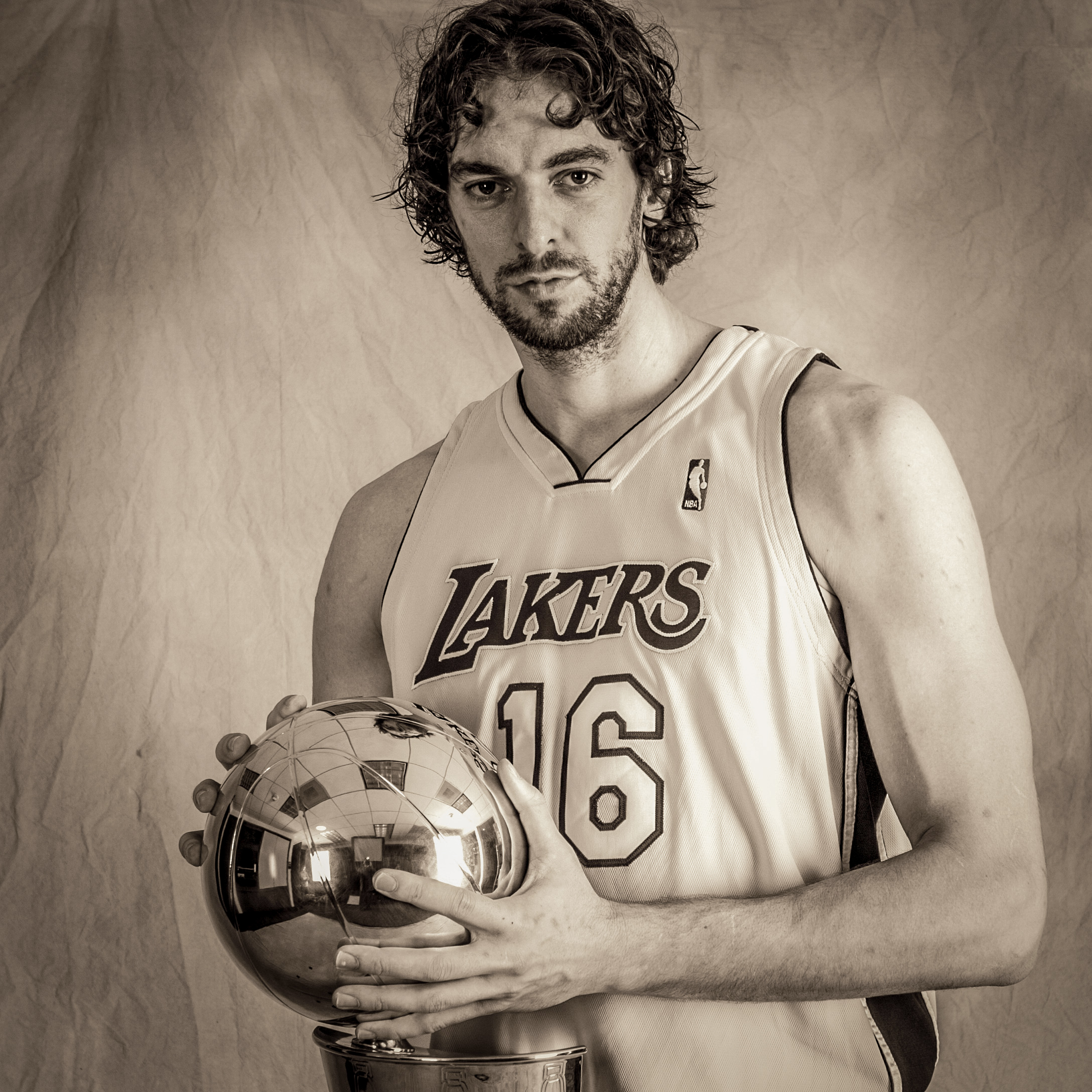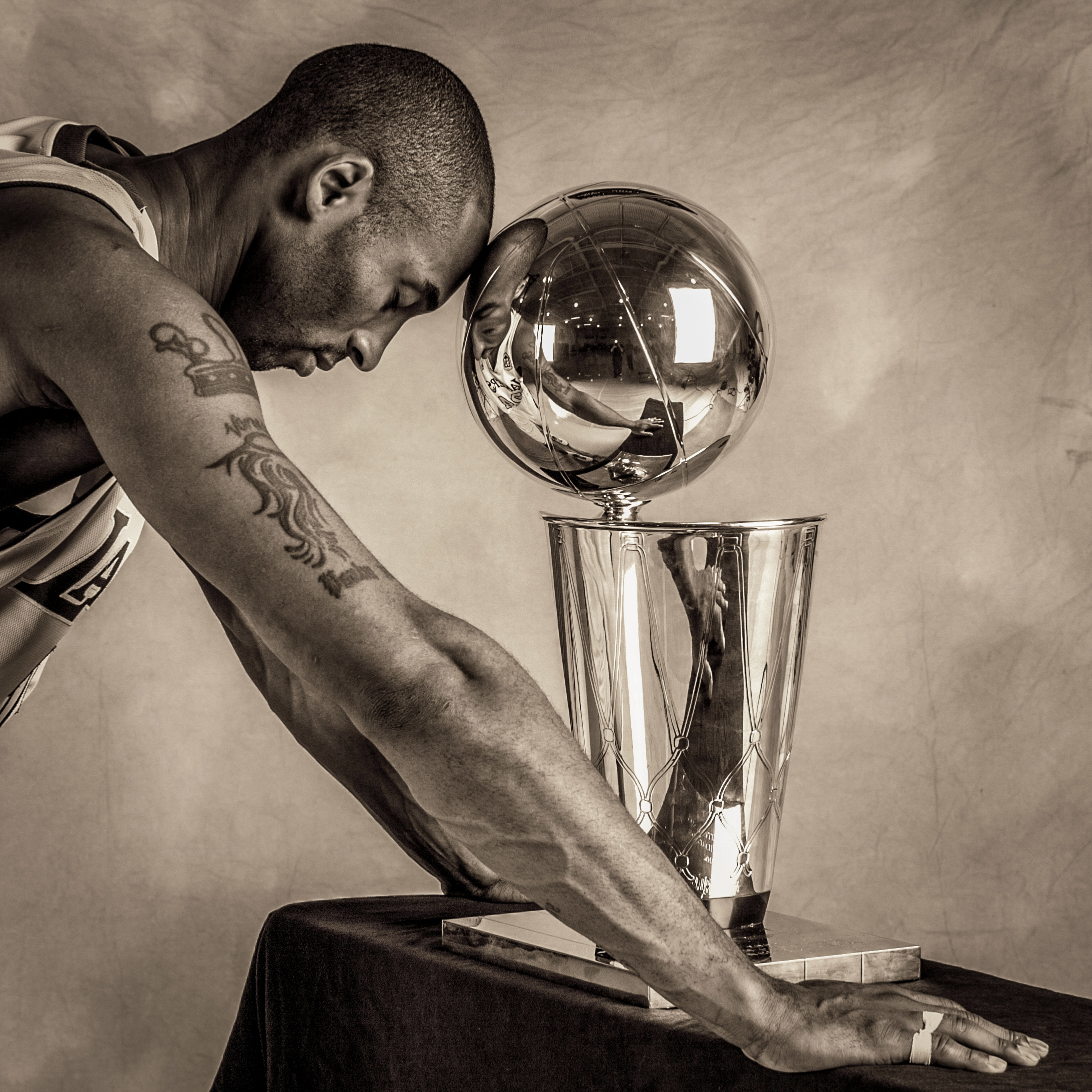 Photographer Rick Chapman was invited to spend 6 days with the USA Mens Soccer Team before they headed to Germany for the World Cup in 2006. The resulting studio and environmental portraits were utilized by ESPN in multiple ways during their coverage of the 2006 World Cup.